Want to understand more about Aimee's artistic journey?  Watch the recent LiveStream by Art and Scroll Studio and the American Guild of Judaic Art.

Or watch this quick video:
My Philosophy:
When I started metalsmithing, it was as if I took the tools out of my back pocket. It felt right. Clearly this was something I was meant to do– all the time. I was using my grandparents' story of survival in the Holocaust for a paper in a university class on the Holocaust and Genocide when my grandfather started giving me his tools. With the help of a wonderful metal arts teacher the idea for my first mezuzahs came into being. They had flames, jail bars, and barbed wire on them, yet they preserved an important Jewish tradition that I was able to share.
In making those pieces and explaining them to the class, I felt the importance of understanding our oneness— we all breathe, we all bleed, we all experience pleasure and pain. Historically, organized religion has not brought us together. Yet, there are tools in each religion that have value to any human regardless of faith. I want to share Torah so that anyone can use its gifts, which I believe will help soften the lines that separate us.
This art is not about converting people to Judaism; this is about understanding that we can all use the vibration of the Torah concurrently with the wisdoms of other religious teachings to raise our resonance, to lift ourselves, to come into peace and harmony with ourselves and the world. The word Israel means: one who has come through a challenging experience while maintaining love in their heart. This is the spirit of the Israel that I envision in the world and the one I wish to share through my art.

I work best with clients who:
– Have been through a challenging experience and came through with love in their hearts.
– Are holding a vision of the future for humanity that includes: oneness, peace, and taking care of the earth.
– Live in abundance and give of themselves abundantly.
– Are looking to create a personal environment (home and body) that feels like
sanctuary– sacred, safe and healthy.
– Are looking to incorporate new rituals in order to feel spiritually supported, and
create room for rest in their lives.
My Promises:
When you choose to work with me, you can absolutely count on receiving high quality metal work, that not only is beautiful, well made, of a nice weight, and uses sustainable materials whenever possible, but also comes with spiritual meaning that will enrich your life.
My intentions: When you choose to work with me I intend to help you create sanctuary, a safe place– both inside your home and as adornment for your body. This space is filled with the vibration of Jewish wisdom and rituals– beauty, loving kindness, caring for one another and the earth, for now and for future generations.
Testimonials:
His Holiness The Dalai Lama (via Tenzin Sherab – Special Assistant)
His Holiness is very pleased to know your idea for an art installation known as 'Art for Prayer and Peace: A Bridge to Oneness.' His Holiness felt that it has potential for contributing to religious harmony and peace and offers his prayers for its success.
His Holiness Pope Francis (via Monsignor Peter B. Wells Assesor)
He appreciates the devoted sentiments which prompted this thoughtful presentation. [For Art for Prayer and Peace A Bridge to Oneness] The Holy Father gives the assurance of a remembrance in his prayers and sends his blessing.
Rabbi Judy Shanks – Temple Isaiah, Lafayette, CA
Aimee is an extremely talented, visionary artist, who uses her creativity to build bridges between people and between faith communities. Aimee's work is both exquisite and provocative in the best sense of the word, leading to discussions and new ways of perceiving our own and others' symbols. Aimee herself is passionate and articulate about her work and its potential to bring unity where there is division. My synagogue community responded with great enthusiasm both to Aimee's presentation on the Prayer and Peace project and to the ritual objects and jewelry available for sale that highlight Aimee's metalwork artistry.

Jason Wingard– President, Temple University, Philadelphia, PA
Aimee Golant's work is outstanding and unparalleled in the metal arts arena. The level of detail and craftsmanship she delivers with each piece is both masterful and innovative–evoking a cathartic experience that only special art can generate. She is the consummate professional–focussed on the needs of the customer, appropriately injecting creative brilliance throughout the process, and providing best-in-class service for customized, commissioned work. I highly recommend Aimee for project work, teaching, or creative consulting.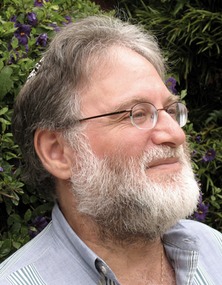 Rabbi Danny Gottlieb- Congregation Beth Israel Judea, San Francisco, CA
I recommend Aimee Golant on her latest artistic work, 'Art for Prayer and Peace: A Bridge to Oneness.' It successfully bridges the teachings of the Jewish faith with that of other religions. The work is thought provoking and revealing of ideas which support the advancement of Jewish thought and understanding. In addition, I feel her project has the potential to create a deeper spiritual understanding and a sense of peace among a diverse audience. Aimee is an effective and dynamic teacher and presenter, while remaining a dedicated student.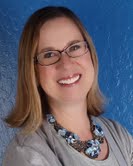 Rev. Maggie Oman Shannon- Unity Spiritual Center, San Francisco, CA
Aimee is very professional and offers a wonderful opportunity to learn about her Jewish heritage through the lens of her current pasion, which is interfaith outreach– seeing what we have in common and how we can appreciate the faith tradition we come from while bridging our differences. If you are looking for a presenter who can speak both to the creative process as a spiritual impulse and to the possibilites of interfaith understanding, Aimee will fulfill those roles beautifully.
Michael Sturtz – Sculptor, teacher, designer and facilitator of creative thinking. He is the founder of The Crucible, a nonprofit industrial arts school in Oakland, California, United States.
Aimee is an amazing artist and teacher, her work in both fields is truly inspiring. I have no doubt she can accomplish anything she puts her effort into.
Abby Porth – Executive Director, Jewish Community Relations Council
Thank you to the extraordinary Aimee Golant, teacher and artist. If you are looking for a unique hand-made or DIY'ish gift of metal work, Aimee is your go-to artist for guidance and art wizardry.

Laurie Rosenwasser – Former Executive Director, Hadassah- Upper Midwest Region
Aimee designed and executed a Chai – pewter/bronze/silver – for our Hadassah Region as a fundraising incentive. The chai is beautiful and coveted by our members (as we desired), and Aimee is an absolute pleasure to work with and totally honorable and dependable. I would be happy to hire and work with Aimee any time.
Emiko oye – owner, emiko-o, former president,  Metal Arts Guild
Aimee is one of the most hard-working, self-motivated metal artists that I know who is truly making it in the field and inspiring others to follow their calling. She is a dedicated and generous teacher, and approaches her business from a place of spirituality.
Claire Axelrad – Formerly of JFCS, Principal at Clairification
Aimee is a creative artist whose inspired work comes straight from the heart and will light up your life.

Adam Clark – Sculptor, jeweler, teacher and owner, the jewelry school Scintillant Studio, San Francisco
Enthusiasm…. is the key word when describing Aimee. Enthusiasm coupled with an active and creative mind. She could motivate a stone to do backflips.
if you are considering hiring her for ANYTHING don't hesitate. because she wont!
Mara Langer – Speaker – Breast Cancer Advocacy – California's 19th Assembly District Woman of the Year for 2012
Aimee is a fantastic artist, constantly creating new and exciting products reflecting life and living. I have purchased several pieces for myself as well as for gifts – they are always well received and adored by their recipients.

Jerri Lynn Firstenberg – Satsified Customer
I have purchased three pieces of artwork from Aimee, and am so happy with them. One is the Shalom Bayit necklace, an organization that was there for me when I needed them, the second is the shaddai necklace, and the third is the Shine mezuzah to be given as a wedding gift. I am more impressed which each item I receive. They are truly works of art. Plus Aimee is such a pleasure to talk to and is a true artisan…. Thank you Aimee.