On October 7th I had the honor of collaborating with Laurie Rubin and Jenny Tiara of Ohana Arts at their production of 'Peace on your Wings.'  It is a groundbreaking new musical inspired by the story of Sadako and a Thousand Paper Cranes.  I brought elements of the installation I am creating:  'Art for Prayer and Peace: A Bridge to Oneness'   along with the 1000 Paper Cranes for 'Tikkun Olam'  Healing the World to the Hammer Theater in San Jose CA.   Along with experiencing the breathtaking performance of the children, and orchestra the musical goers got to participate in my 1000 cranes project.  It was an inspiring day to be there, and to give people a hands-on way to contribute to art and making the world a better place.  Thank you Laurie and Jenny!

Teaching Crane Folding


Aimee with co-creator Laurie Rubin of Peace on Your Wings.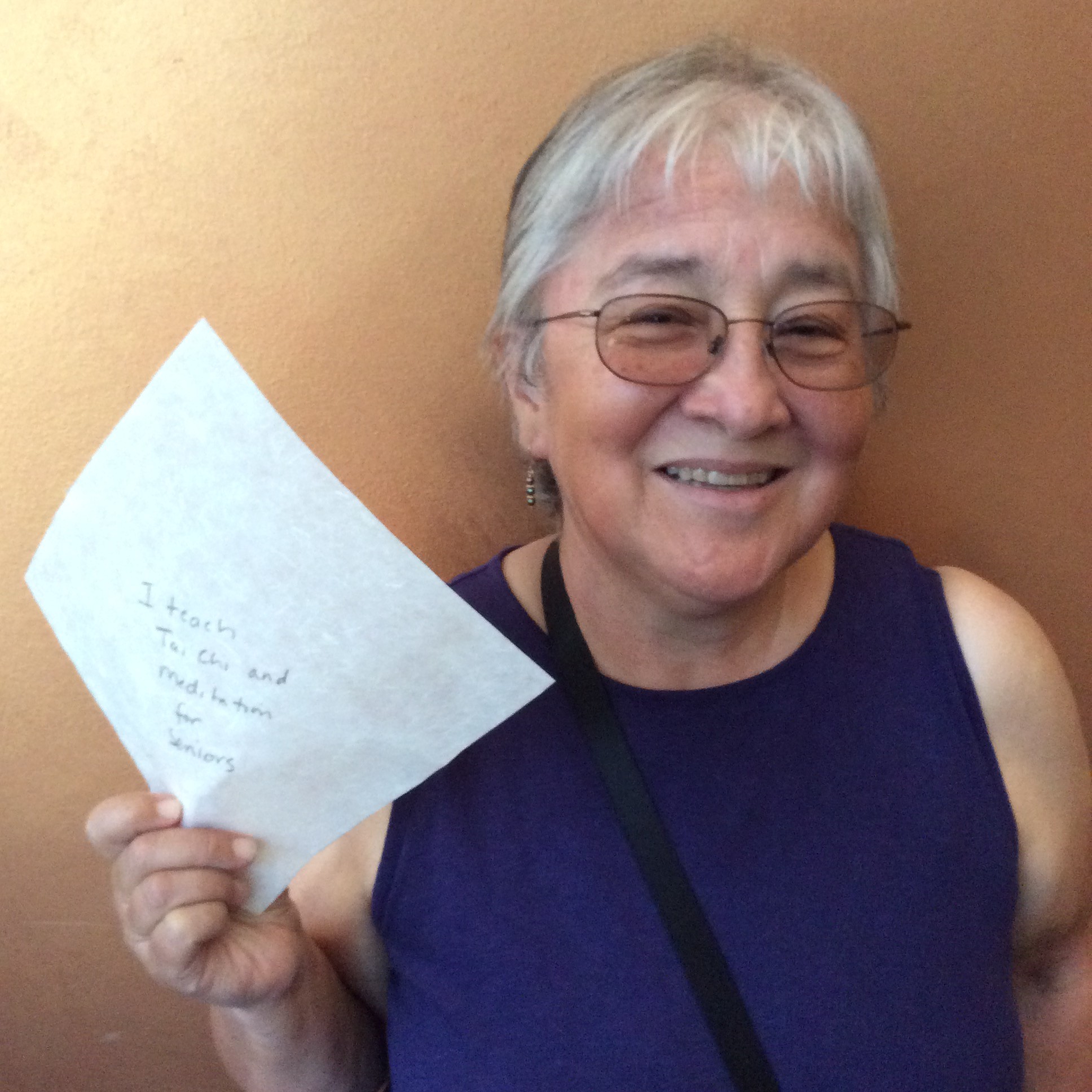 As part of the project, some people wrote how they bring healing to the world on the origami paper before we folded it into a crane.  When we show the cranes we will compile a slide show with all the people who participated and the ways they bring healing to the world.  This one says 'I teach tai chi and meditation to seniors.'  I hope you can join us at a future event for peace.
Love,