As the time approaches to celebrate the coming of age of your daughter, some families choose to commemorate the occasion with custom jewelry and metal art.  Instead of corsages or yarmulkes, what could be more long-lasting and elegant than beautiful and meaningful jewelry?
With enough lead time (4-6 weeks), I can create a number of beautiful and elegant pieces that you can distribute to the Bat-Mitzvah girl, her mom and dad, grandparents, siblings, cousins and more.  Take this latest order for example.  The soon-to-be Bat-Mitzvah loved the Shin Tree of Life design.  The family wanted to give one out to several family members– but instead of necklaces, they wanted pins.  So I custom made all the pins for them– 15 sterling silver and 3 in bronze for the younger boy cousins:
The pin backs are handmade.  The pieces are delicate, and should be handled with care, even though they have been hardened to "spring hard."
For the Bat-Mitzvah, the family commissioned the Kabbalah "Unconditional Love" necklace in 14K white gold.  I hand engraved the back for them.
They also ordered pewter and silver Shin Heart Necklaces with gem accents.  These were perfect gifts for the little girl cousins.  I chose gemstones (in this case amethyst and peridot) that matched the color theme of their invitations and party place settings.  The Lily Shin Brooches in silver were for the mom and grandmas of the soon-to-be Bat -Mitzvah.  The Spiritual Heart Trio Pin was previously not available  in sterling silver, but I made them for this order and will add them to my website as soon as possible.  Here's what the order looked like when the jewelry was finished, and before the gift wrap:
I gift wrapped each grouping of pieces with different paper, and sent along a sheet of paper with a code describing what was inside each box type:
__________________________________________________________________________________________________________________________
For another Bat-Mitzvah (my niece Rose) I was commissioned to create custom pewter "coins" that were given out to each of the guests.  Since her name is Rose in English and Shoshana in Hebrew we used the rose stamp and the Hebrew letter shin stamp.  We added in the words "mazel tov" and the years both in the Hebrew and secular calendars.  I first made the master in copper, then they were cast in pewter.  We chose lavender gift bags, which were a match to her color theme of the invitations and party place settings.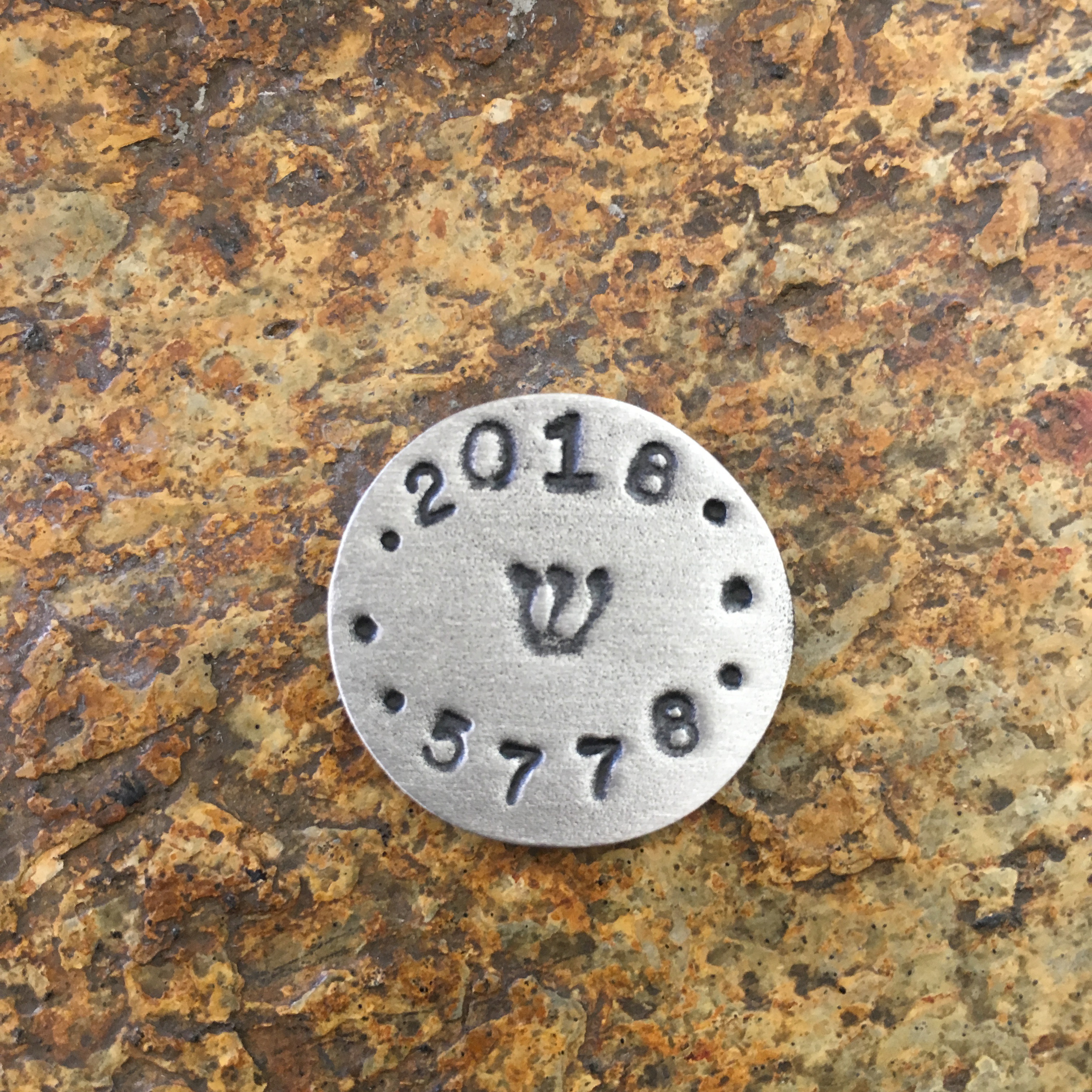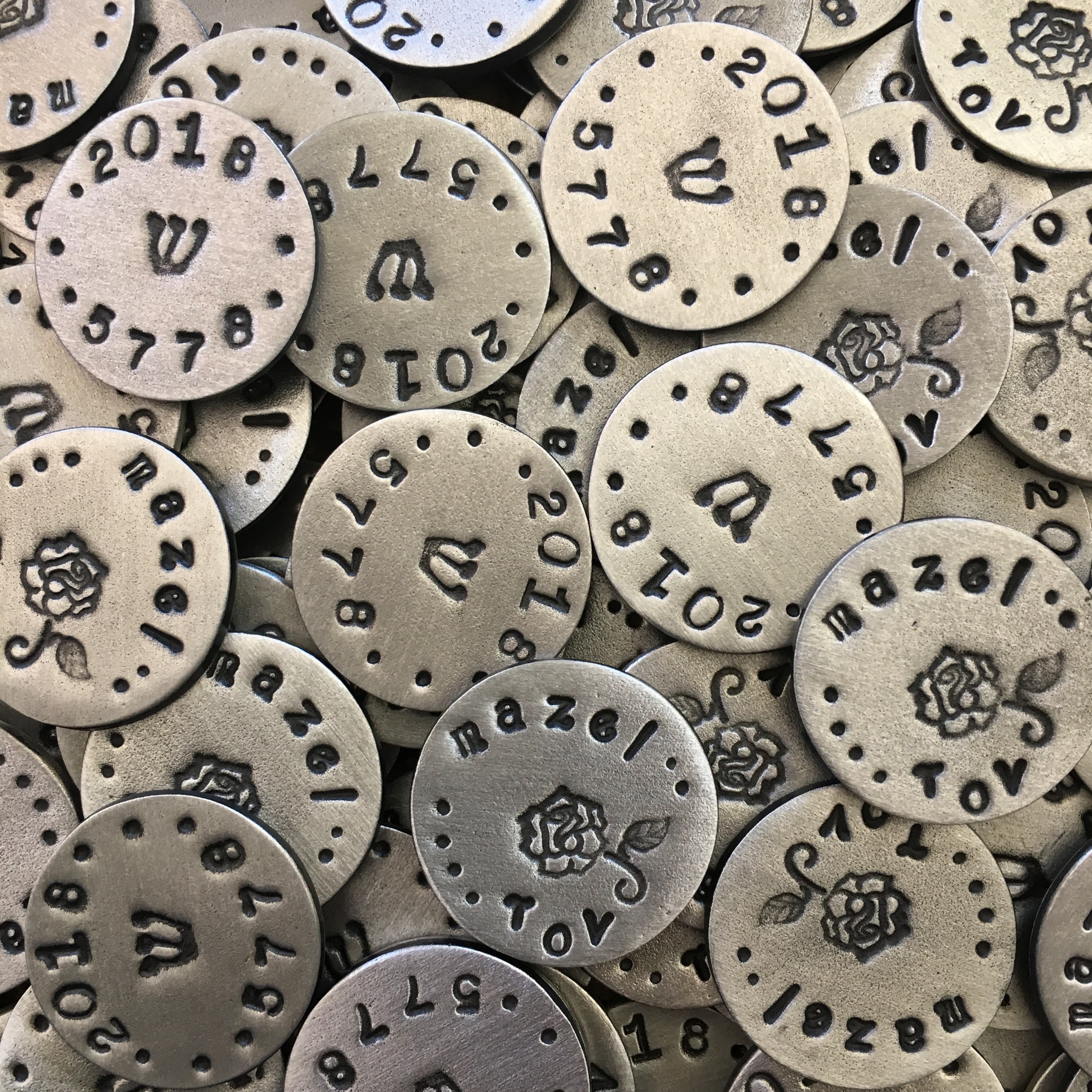 Custom jewelry and metal work is a rewarding and long lasting way to commemorate your simcha.  Pricing varies with each order, but bulk discounts are available.  Please call me at 415-533-2433 or email me at [email protected], if you would like to create your custom order.